The Basics Of Professional Pressure Washing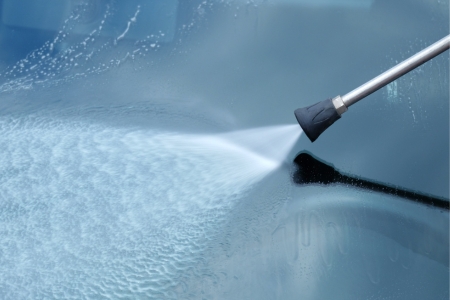 More people than ever are turning towards pressure washing professionals to help keep their exterior surfaces clean and well-maintained, and it's always good to have a basic understanding of the services you enlist for your property. This not only helps you better assess your needs, but it also helps you find the right pressure washer for your home or business. Keep reading to learn a little more about pressure washing and how it can benefit your property for many more years to come!
The Various Methods And Which To Use When
There are several commonly utilized pressure washing methods, and each one serves a specific purpose to yield the best results. Every property is comprised of a variety of exterior surfaces, and different materials have different needs. A skilled pressure washing expert will know exactly which method to use when in order to deliver a thorough clean without the risk of damage to your home or business.
Here are the three main methods of pressure washing:
Pressure washing. A high-pressure wash used for a variety of exterior surfaces. It can be done with either water alone or in conjunction with a safe chemical solution to thoroughly clean sturdier types of materials like brick or stone.
Soft washing. A much lower pressure wash used for the more delicate surfaces of your property like your roofing or your windows. It's almost always done with eco-friendly chemicals in order to gently wash away dirt and grime without damaging anything in the process.
Power washing. A high-pressure wash used for the hardest surfaces like concrete. The key difference between pressure washing and power washing is that power washing uses hot water to clean and sanitize, and it can't be done with a pressure washer that doesn't have a heating element.
What Kind Of Services Can Be Performed With Pressure Washing?
Nearly any exterior surface can benefit from professional pressure washing, and this goes for both residential and commercial properties. Some exterior cleaning companies cater their services to one or both types of properties depending on their team's combined skill and experience, and some perform specialized services in addition to pressure washing. These services can include everything from house washing to sidewalk cleaning and everything in between, and working with a professional is always the number one way to ensure that your surfaces are safe, clean, and healthy!
Give the experts here at Goliath Softwash, LLC a call today to learn more about the art of professional pressure washing and how we can help you keep your Christiansburg property clean!
Call Your Christiansburg Pressure Washing Experts Today!