Blacksburg Relies On Goliath Softwash, LLC For Trusted Pressure Washing Services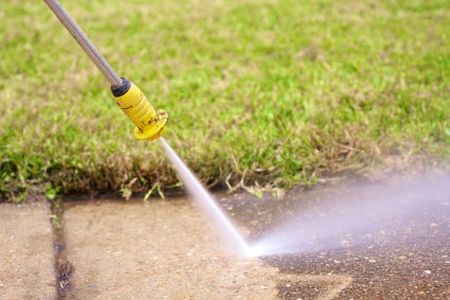 The local pressure washing company, Goliath Softwash, LLC has been doing business in the Blacksburg area for three years!
Our community is like a family to us, and we will always treat it that way! Customers can rest assured that we will always treat them fairly and honestly. Taking care of our customers is something we take very seriously.
No matter what your needs are, whether it's just a simple pressure wash or even as complex as stain application. Trust us to get the job done!
Goliath Softwash, LLC Offers Blacksburg Pressure Washing Services!
Our community is important to us and we work hard to earn the trust of our customers. With our pressure washing business, building trust with our clients is key to being taken seriously.
We cannot claim to be the best in our field without trust. It is our sole objective to offer the best services in the area.
Maintaining your home properly is of utmost importance to us. That is why we provide such comprehensive services. Our many services will make your life easier as a homeowner by taking the stress and struggle out of it!
It has been a pleasure to provide pressure washing services in Blacksburg.
There's no need to worry about us being unable to complete your assignment. We approach every job with professionalism, so each one is completed to the same level of quality and excellence, no matter how large or small.
In addition to window cleaning, Goliath Softwash, LLC provides many other local services to help maintain a sense of professionalism among our business owners. It is now crucial to maintain a neat and clean environment in our area.
No Matter What Kind of Gutter Cleaning or House Washing You Need in Blacksburg, Goliath Softwash, LLCWill Help!
In addition to our commercial services, we also offer a range of residential services. In addition to roof cleaning, sidewalk cleaning, and house washing, we also provide a range of other services. You as the homeowner will benefit from these services in a variety of ways.
It does not matter if you live a busy life and do not have the time to do the work, or if you are just overwhelmed with the idea of getting started, we are ready to assist you.
In addition to freeing up their time for other projects around their homes, many homeowners find that having us do their pressure washing saves them money. For busy bees in the area who just don't have enough time to do everything, this can be wonderful.
Reviews & Testimonials on Goliath Softwash, LLC in Blacksburg, VA
There are currently no reviews or testimonials, check back soon!
Call Your Christiansburg Pressure Washing Experts Today!