Prime Pressure Washing Specialists Serving Radford, VA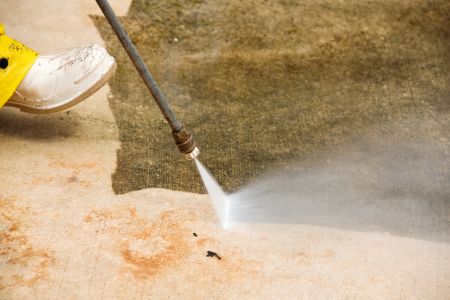 There are several reasons why we consider Goliath Softwash, LLC to be the best pressure washing company in Radford. We also offer a variety of other services in addition to pressure washing. Our company offers a wide range of services, including stain application and commercial pressure washing.
As pressure washers specializing in Radford for many years, we have accumulated a great deal of experience in this field.
In the near future, one of our exterior service technicians will visit your location. Please contact us today by dialing 540-391-0380.
Our Company in Radford Offers the Best Pressure Washing Services
Homeowners are well acquainted with the difficulties of pressure washing. That is why we have begun providing homeowners in Radford with pressure washing services.
No job is too small or too big for us, no matter how big or small it is. Regardless of the size of the project, we are committed to providing the same level of quality and excellence.
It is part of our commitment to our customers that we take this responsibility seriously. Since we are a part of the community, we are committed to providing services that we would recommend to our friends and family.
As a result of the hectic pace of everyday life our customers find it challenging to keep up with their daily chores, so we offer our services to do their chores for them, such as painting or pressure washing your home!
Gutter Cleaning in Radford's Premier Company
We also provide roof cleaning as part of our services. Whenever possible, you should hire a professional to clean your roof in order to prevent problems. Keeping your shingles clean can extend their life. A roof cleaning company makes sense if you don't own a ladder or are uncomfortable getting up on your roof. No worries, we have you covered!
It is important for homeowners not to overlook the need to clean their roofs regularly. You need a good roof on top of your house if you want it to be the most beautiful one in your neighborhood,! In spite of the importance of your roof to the aesthetics of your home, you must keep your roof free of debris on a regular basis to ensure its long-term health of it.
We can handle all of your exterior home service needs! We are Radford's leading pressure washing company!
Call us today to schedule an appointment!
Reviews & Testimonials on Goliath Softwash, LLC in Radford, VA
There are currently no reviews or testimonials, check back soon!
Call Your Christiansburg Pressure Washing Experts Today!