Gutter Cleaning To Free-Flowing Christiansburg Gutters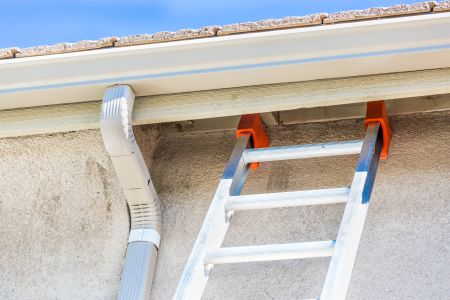 Providing a full range of pressure washing for Christiansburg customers, we are able to offer a full range of pressure washing services. Our company is among the top gutter companies in Christiansburg because we provide a wide range of services. During the past number of years, our company has consistently provided excellent service to its clients.
Gutter cleaning in Christiansburg is a valuable service for our neighbors! Among our services is roof cleaning.
We can send out one of our qualified technicians to take care of all your pressure washing needs in Christiansburg if you give us a call at 540-391-0380.
Downspout & Gutter Wash Outs
A common sight to find is different types of algae growing inside your downspout, which inevitably results in the appearance of your home looking very unkempt and dirty. As part of cleaning your downspouts, you should pay attention to water damage that may result from your dirty downspout.
The gutters and downspouts on your home can be cleaned by professionals in order to ensure structural integrity while at the same time ensuring its aesthetic appeal.
There are numerous problems that can occur with downspouts, including blocked drains and damage. If you call us right away, you may be able to avoid extensive damage to your home, which will ultimately cost you much more money.
Having us wash out your gutters can help break up any clogs. This will help keep your gutters in working order!
Why Should I Have My Gutters Cleaned?
Whenever possible, you should clean your gutters on a regular basis in order for them to stay free of debris. It is imperative that you realize that the gutters are designed so that the water that accumulates on the roof can be removed.
If leaves and other debris clog the downspout drain, you can cause damage to your roof and gutters. Don't hesitate to contact us today to find out how we can help with your gutter cleaning.
Why Choose Us
It is always a good idea to trust someone with your property. Besides maintaining high moral standards, integrity is important to Goliath Softwash, LLC. We strive to provide a great customer experience and to do a great job on every job. We don't do this to simply make easy money!
Our firm does not only provide pressure washing services, but we also provide other exterior services, such as gutter cleaning, which is something we have extensive experience in! With our years of experience, we have perfected our craft so that the needs of our clients, like you, can be better met in the future.
Call Your Christiansburg Pressure Washing Experts Today!