Dublin Relies On Goliath Softwash, LLC For Go-To Pressure Washing Services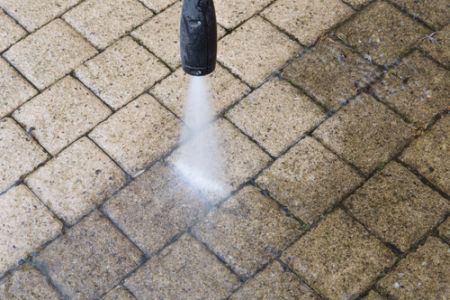 For the last three years, pressure washing company Goliath Softwash, LLC has served Dublin and its surrounding areas.
Each member of our community is treated as if they were a family member, and we will always treat them with respect! Our commitment is to serve our customers with honesty and fairness. Taking care of our customers is important to us.
We are always available to help, whether it is a simple pressure wash or something more complex, like applying a stain. Our quality service is guaranteed!
Goliath Softwash, LLC Offers Pressure Washing in Dublin!
By providing the best possible service to the community in which we live, we can earn the trust of our customers. If we want to be taken seriously as a pressure washing business, we have to build trust with our clients.
We can't claim to be the best without trust. Let's work together to make the best service possible for you.
We care about keeping your house in good shape. Check out some of our services. You won't have to worry about the stress of owning a house when you use our many services!
As a pressure washing company in Dublin, we have enjoyed being of service to you.
If you have any questions concerning the completion of your assignment, please do not hesitate to contact us. Whatever the size or complexity of the project, we handle all our projects with the same level of professionalism and excellence.
To ensure that our customers' professionalism is maintained at a high level, we offer many other local services, such as window washing. Our community is becoming more aware of the need to maintain a neat environment.
You Can Trust Us To Take Care of Your Gutter Cleaning or House Washing Needs in Dublin!
We also provide residential services in addition to our commercial services. In addition to roof cleaning, sidewalk cleaning, and house washing, we provide a variety of other cleaning services. As a homeowner, you can take advantage of these services in many different ways.
The work can be overwhelming if you don't know where to begin or if you live a busy life and don't have time to do it.
Our pressure washing service has allowed homeowners to be able to spend more time doing other things around their houses and also help them save money as a result of letting us do the work. When busy bees are in the area, there will not be enough time for everything to be done. However, this solution can be wonderful for them.
Reviews & Testimonials on Goliath Softwash, LLC in Dublin, VA
There are currently no reviews or testimonials, check back soon!
Call Your Christiansburg Pressure Washing Experts Today!