About Goliath Softwash, LLC - Your Trusted Christiansburg Pressure Washer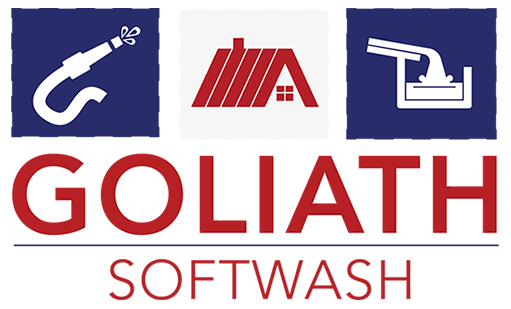 We at Goliath Softwash, LLC have been a local pressure washing company in the Christianburg area for three years! Shaun Chuyka founded the company and strives to provide the best quality service around!
Pressure washing in the Christianburg area is a business we know well!
Contact us today for the best local pressure washing services around!
Why choose just anyone to care for your home? Home is your sanctuary, so treat it as such by hiring the best, and Goliath Softwash, LLC will do just that.
We are the best pressure washer in the business!
We strive to exceed customer expectations and will not stop until customers are satisfied. Almost no callbacks or complaints are received and we respond immediately to our customers' satisfaction. Our staff has also been trained by industry leaders, and we maintain ongoing relationships with well-known industry leaders to ensure we have the best equipment and training.
Among the many reasons that set us apart from the other companies in our industry are the core values of honesty, integrity, and hard work. Since the conception of the company, core values have been incorporated into its operation. When we communicate with you about how we can help you with the care of your home, we promise to be as straightforward as possible with all of our communications.
A Variety Of Exterior Care Surfaces - Provided By An Expert
A popular option is sidewalk cleaning if you are interested in improving the curb appeal of your house in Christiansburg. Thus, it is not only going to make you happy to be a homeowner, but it will also increase your property's value, which is another bonus.
There is no question that our friends at Goliath Softwash, LLC are capable of handling any kind of task. We will perform every job you entrust us in a professional and efficient manner. In this way, we will ensure that we are not overburdened with large projects.
Homeowners need to choose the right pressure washer company when it comes to pressure washing their homes. It is even more important to choose a local company that appreciates the community more than just thinking of the client as an individual.
If you would like to restore the beauty of your home through the service of our pressure washer company, you will be able to make sure that your home will be the best on the block!
Please call 540-391-0380 to schedule an appointment with one of their qualified professionals! You will not regret it.
Call Your Christiansburg Pressure Washing Experts Today!