Cleaning Your Patio On All Occasions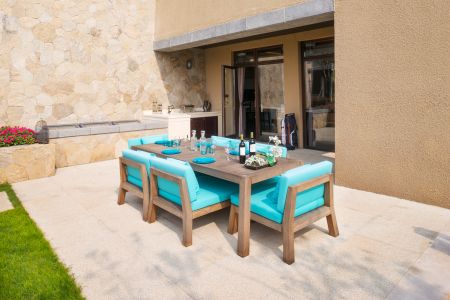 Our company has been offering patio washing for the area since we can remember. This service is requested by many of our loyal and valued customers before various events.
Our clients choose us for their patio cleaning needs because of a few reasons that are listed below.
Pressure Washing Your Patio for Spring
Getting your pressure washer ready for spring can be stressful. Our clients often do the job themselves but find that in the end, it's more beneficial to hire us rather than spending so much time and money being do-it-yourselfers.
People without much experience with pressure washing can cause damage to your home and be extremely difficult to handle.
Goliath Softwash, LLC values its customers and offers reliable and comprehensive patio cleaning services for all events. Get in touch with us today at 540-391-0380 to schedule an appointment!
Having your patio cleaned in the spring will help remove dirt and grime that has accumulated since the snow stopped falling. On their patios, most of our clients spend more time than they were spending indoors over the winter. Having your patio cleaned now will be a big help in the spring.
Getting ready for the upcoming seasons is also a reason to do spring cleaning. When it comes to cleaning up your environment, a patio cleaning service can help relieve your stress.
You can enjoy all your barbeques this summer with a clean deck just in time for summer!
Patio Cleaning Before a Party
The best way to have your home shine for your guests is to have your patio cleaned before the party. Showing off their clean homes to guests is a favorite pastime for many of our clients.
We can pressure wash your patio and other areas around your home to take some of the worry off your shoulders.
You can count on us no matter what kind of party it is!
Patio Cleaning Before Holidays
For all of us involved, the holidays can be stressful. Your home is filled with guests that come and go all the time, so it can be quite chaotic at times.
Getting the job done properly can be very stressful, so hire a pressure washer to assist you!
Patio Cleaning Before Selling
The best way to sell your home is to present it in the best light. This means that areas in your home that do not normally need cleaning need to be cleaned.
Potential buyers will appreciate the extra shine your home receives after pressure washing.
We can discuss all the options available to you!
Call Your Christiansburg Pressure Washing Experts Today!