A Sparkling Clean House Through House Washing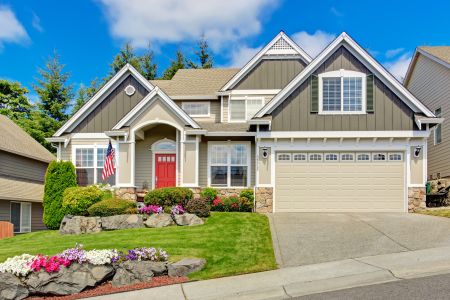 The responsibility of having your home washed is only part of what homeowners face. For the majority of homeowners, this is an excruciatingly lengthy and difficult process. Our company, Goliath Softwash, LLC, offers its services to homeowners like you.
A professional will ensure that the job is done right when it comes to pressure washing your house.
Make an appointment with us today to have your house washed!
Our highly trained and professional service will make your home sparkle after we are finished!
Why is it important to wash your house?
Keeping good curb appeal is one of the main reasons homeowners buy house washing services. Grime on a house's side does not look good, sometimes even committing a violation in some places.
Maintaining the look of your side of your home can be challenging when your life is busy, so hiring an expert will ensure your home is kept up to date!
An unwashed house is not only unsightly; it can cause major health problems for your family as well as the house.
Mildew and mold can pose major health hazards for your family. Apart from that, it can also damage the structure of the house. Keeping the house clean is a good idea.
Furthermore, pressure washing your house helps prevent bugs like wasps from establishing a home on your side. If they feel threatened, these bugs will defend their homes with their lives.
Pressure washing eliminates these bugs from your home and protects you and your family from attack.
The peace of mind that comes from knowing the job will be done correctly will limit the amount of stress on you. You can hire a professional when the task may seem too big for you. By doing that, you can take off some of that pressure. Your time will be freed up for other tasks that may need to be accomplished around your house.
You can help sell your house for a better price by washing it before you sell it in order to increase its curb appeal. Cleanliness is crucial when selling a home.
Should I have my house washed?
You should have your house washed at least once a year to ensure that your home is well maintained. House washing is just as important as spring cleaning.
No matter why you are looking to have your house cleaned, give us a call to schedule an appointment!
Call Your Christiansburg Pressure Washing Experts Today!